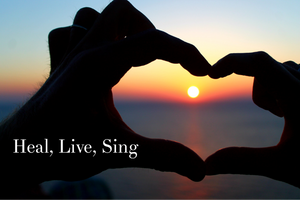 TRANSFORM YOUR LIFE FOR AS LITTLE AS A CUP OF COFFEE A DAY!
Think back to a time where you felt fabulous, healthy, happy and start singing that tune again. Live, sing, and create space for yourself by listening to the gentle harmonious sound frequencies anywhere at anytime that will remove the stresses in your frequency field. Our stress show up in our frequency field first and then turn into physical problems when not cleared. Stresses like inflammation, anxiety, chronic pain, diseases, spiritual issues, and emotional issues. Begin transforming your life with modern sound healing technology today.
How it works.
Certain areas of the brain responds to Hertz (Hz) frequencies when played, eliciting an emotional or physical response from users. 
Quantum biofeedback creates a library based on how your brain reacts to them in order to clear blockages in your frequency field. Think of how your favorite (or least favorite) song can make you feel. The physical responses we receive from auditory stimulation can be controlled to create space for ourselves.
How to register
Each week you will send a new picture and voice recording through the quantum capsule app to livesimplydivine@gmail.com to detect your current stresses in your frequency field. Shortly after, we will send you an email with your custom quantum capsule libraries. Take the codes and import them into the app, and from there listen to your libraries anywhere during day in order to clear the blockages in your frequency field. 
For more information about the Quantum Membership or for help with downloading the app, importing your libraries, or other questions, contact us directly at livesimplydivine@icloud.ca, or message us on social media.
Refunds and Cancellations
You will receive an email to activate your membership each month or join one of our plans. There are no contracts to be held so you can sign up when you feel you need healing or take a break when you feel necessary.  We offer a 21 day money back guarantee. If for any reason you are not satisfied we will gladly return your money within the 21 day period. For optimum results three months of use is recommended.
Privacy Policies and Medical Disclaimers
See Insight Health App privacy policy and disclaimers here

Live Simply Divine will not share any data or personal information with any third parties. Members of Live Simply Divine are not medical health practitioners, and our tools should be used to complement, not replace, medical advice and treatment.