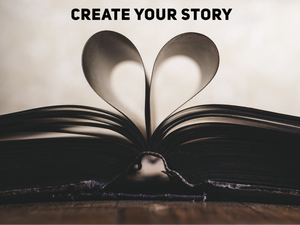 Looking to create a new life story for yourself, not sure where to start, need some guidance. This program is designed to be done over a six week program to get you back on track to create the story you came here to live. Not living someone else's story but to live yours. Allow yourself to become the true authentic person you are, allow the person hiding inside to shine through. On this journey I will guide you in the direction of creating the life story you always dreamed of living. Included on this journey is:
Three Private coaching sessions, your choice of a private workshop, Chakra Decoding & Recoding session, Guide Your Way Personal Reading Session. Meeting once every week for six weeks with a session each week or meeting once every second week for twelve weeks with a session every second week.
Once you pay for the program I will contact you to consult about booking your sessions. Times are flexible with day and evening appointments available. If you require more information, please contact me.