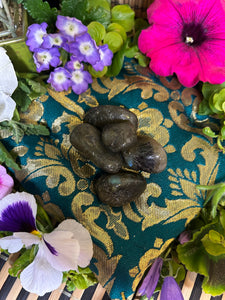 Labradorite crystals are a treasure trove of mystical wonder, encompassing the enchanting beauty and marvel of the natural world. Revered as a stone of protection, transformation, and awakening, labradorite crystals vibrate with the energies of the cosmos, infusing your aura with an ethereal aura of divine power.
Exuding a scintillating spectrum of iridescent hues, labradorite crystals shimmer and reflect light like the dancing flames of a cosmic fire. These radiant stones offer a gateway to the unknown, illuminating the path to spiritual growth, and beckoning you towards your higher self.
When used in meditation, labradorite crystals can help you to access your inner wisdom and connect with higher realms of consciousness. Their mystical vibrations can help to remove blockages and negative energies, promoting emotional balance and spiritual clarity.
By harnessing the powers of labradorite crystals, you can unlock the secrets of the universe, and connect with the infinite potential that lies within you. These glittering stones are a true gift from the divine, offering protection, guidance, and a window into the mystery of existence.
Find labradorite in our Guiding the Way signature gift set
All of our gifts are treated with biofeedback technology before being packaged.