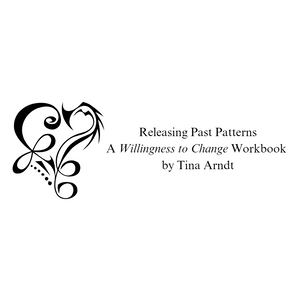 Part of the Willingness to Change course, the Releasing Past Patterns workbook is part of a set of intersectional, metaphysical self awareness. Learn to understand and be aware of the beliefs that cause negative patterns, and learn  to discover signs of your soul pattern.
Release the past and move forward with intention with Live Simply Divine. This self-awareness eContent offers powerful techniques to help you recognize and shift patterns that no longer serve you. Transform your life and live with greater intention.
This workshop was developed by Tina Arndt, an Edmonton local Life Coach and Reiki Instructor.
This workbook is a digital product, not a physical product. Order a physical workbook for pickup or delivery 
Physical workbooks coming soon.
Audio guide coming soon.
If there are any issues with the content, please email contactlivesimplydivine@gmail.com for support. Garanteed Response within 24 hours.