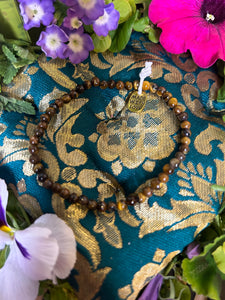 Tiger's Eye bracelets enhanced with biofeedback technology to help bring balance, inner strength, self worth, and motivation into your life.

Tiger's Eye and Obsidian Bracelet is designed to bring all the aspects from Tiger's Eye, as well as balance, control, communication, and grounding, making it the perfect gift for youself or another person in your life.
Available by chance in the Guiding the Way signature gift set.